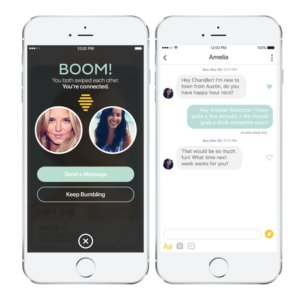 Women in modern society often move away for job opportunities after high school or college. Some women also make mid-career moves across the country. Landing in a new city with few or no connections can be scary and disheartening. Being lonely hurts, and many studies have shown that people who lack friends are more prone to developing depression, burnout at work and many other negative problems.
Women who move for new jobs may not always find friends at work. Differing interests, ages and lifestyles can create barriers. Not all barriers are easy to overcome, and some women simply do not get along even if they have similar interests and lifestyles. Although some women find a friend or two in a new city, their friends may have conflicting schedules for socializing. Since there are fewer places for social mingling today and more people spend most of their time glued to their smartphones, meeting friends out in the world is tough. All of these dilemmas make it frustrating for women who simply want to find one or two BFFs.
How Bumble BFF Helps
Bumble BFF is the go-to app for women who want to make friends. The app is designed to help them connect based on their platonic interest in one another. With its simple platform, the app makes finding connections easy and fast. Some users may even find their new soon-to-be BFF within a day.
How To Use Bumble BFF
To access Bumble BFF, users must download the free app and use Facebook to sign in. They are prompted to create a bio and profile. The BFF extension is available by tapping the settings icon and selecting BFF mode. In this mode, women only see the profiles of other women who want to make platonic friends. Members can use the Bumble dating app as well, and BFF and dating conversations are separated in the same inbox by colors. Users swipe left or right on other profiles. When two users swipe to show interest in one another, they have a limited amount of time to initiate contact.
Why Whitney Wolfe Created Bumble BFF
When visionary and entrepreneur Whitney Wolfe made Bumble BFF, she had more in mind than just connecting friends for ice cream or shopping outings. She wanted to help women form strong connections based on similar interests and lifestyles. Whitney wants women everywhere to use the app to make new friends and build a strong support circle. Bumble was originally developed by Whitney to give women the power to initiate contact and make decisions about dating. The BFF extension is also designed to empower women. Whitney believes that women who have friends to help them, listen to them and spend time with them will be stronger, more confident and happier at work and at home.
Whitney was one of the co-founders or Tinder. She branched off on her own to develop Bumble. At the young age of 26, Whitney had already lived in six large cities and knew the pain of relocating and having to find new friends. The young entrepreneur was always busy and said that she found it hard to find the time to make friends. When her Bumble users kept asking for a friend-finder app, she understood their pain. Many used Bumble even after finding dates or relationships simply to keep finding other friends, and some used it only to find friends by indicating this in their bio. The dedicated Bumble BFF extension makes finding a friend as simple as tapping a phone screen.