Secrets to Successful Dating Online Course for Women
Are you ready for LOVE?                   Ready to Attract the Right Guy?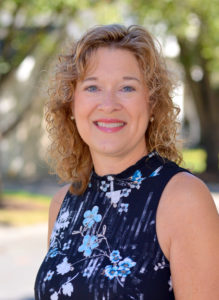 Are you frustrated with dating, wondering why it is so hard to find someone you are interested in?
Are you confused by the opposite sex and why they act the way they do?
Do you feel like you  attract all the wrong men?
 Do you feel intimidated by the idea of of getting out there and dating?
 Are you overwhelmed and exhausted dating and not meeting quality guys?
Do you want to find a good man without having to settle?
Then this course is for you!
There is a better way to date that will not leave you frustrated, confused, overwhelmed, exhausted,  or intimidated. My Secrets to Successful Course course will address all of these challenges and much more!
I was single not that long ago and wondered not only how to get back out there dating, but also if there was someone out there for me. I had been married for 28 years and had no idea how to get back into the dating world. The good news is there is hope. I learned the secrets to successful dating and am excited to share them with you. I am now happily married once again and want to help you find that someone special!
In this program you will learn how to:
Attract someone worthwhile who wants to be in a relationship
Overcome dating anxiety and not second guess yourself
Understand the opposite sex
Feel confident and empowered to find the right one without settling
Ask the right questions to determine if you are truly compatible with someone
Master the do's and don'ts of dating etiquette
Flirt and become learn how to get that second date
AND MORE
Added bonuses:
Power of Feminine Energy e-course
Using EFT with Positive Dating Affirmations
The Art of Flirting guide
Dating Mistakes to Avoid
 Here is what past participants have to say about the course:
The course was very good – good info and thought provoking questions, which make us more aware and more open to different possibilities. She gave practical information that really made a difference in my dating experience.
Lori's singles course has given me invaluable tools to help successfully navigate dating in today's world. The course was well structured. It included self-reflection, information about what you are looking for in a partner, and finally tools to go out and date with those two things in mind. Lori is a great resource with sound advice.
_______________
In 1 year I left my home, job, friends, turned 50 and started over. 
Then magic happened, and I really met my true reflection.
He came in the most surprising "very southern" package, that I resisted at first.
Had no idea I could feel sooo loved!  My heart is happy!
You can add me to your success students from taking the class and doing the work needed to heal and focus on what matters. So happy I pulled through to feel joy!  
________________
Through your course, I was able to "tap" into one of my greatest resources – me – and discover what I need to be in a successful, healthy, loving, respectful, mutually beneficial, happy, peaceful, long-term relationship.  Thank you  Lori!
Lori Davis 704-999-1781
lori@lorianndavis.com