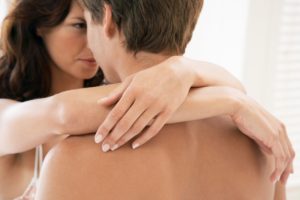 Attraction, another way men and women are different.
Relationships are messy with twists and turns and no straight path to happily after ever. They begin with a spark and are kept alive with that continued attraction. But how do you attract and keep that someone special?
If you are single, you want them to notice you and be interested in asking you out, more than once if you like them. If you are in a relationship, you want to keep the interest alive so the relationship stays strong.
We live in a society where looks are suggested to be the most important attraction factor. We are bombarded with images of how men and women are supposed to look to be attractive. We are offered products and surgical options to get that "look", especially if you are a woman. Are looks the main thing that attract us to each other? NO! It might be part of an initial attraction but there is so much more.
My theme for the year, understanding and appreciating the differences between men and women, is essential for this topic. Men and women are attracted to each other in different ways.  Let's jump in and get started attracting and keeping the love you desire and deserve.
Men:
Believe it or not, men are looking for a confident Men want a lady who is secure in herself yet is still tapped into her feminine side. This confidence is an internal state of being. Men are attracted to women who are responsible for their own happiness and not looking for a man to fulfill them. Men like to feel needed but do not like needy women. There is a difference. Ladies, feeling confident and happy is very attractive to a man. What do you need to do to feel secure in yourself and happy with your life? When you date, you are looking for someone to add to this happy life. Sometimes women believe that men are turned off by their success or confidence. Some men may be, but those are not the ones you want to date. If men seem turned off by your confidence, it probably means you are dating with masculine energy, which is more controlling and is different from internal confidence.
Men are attracted to women that are happy, having fun, and are playful. A man will be attracted and stay attracted to a woman when he enjoys her company. Men want someone in their lives who is passionate about them and passionate about life. That is why flirting is so important at every stage of a relationship. Men want to feel good when they are around you. Don't ever stop flirting, sending texts, and dating your partner.
In general, men are attracted to women who smile, flirt, have fun, are confident, happy, supportive, and encouraging. He wants to feel better when he is with you and miss you when you are not there. He will be attracted to you physically at first and the emotional attraction grows from there. This is just as important for singles dating as it is for couples in long term relationships.
Ladies:
Women also care about looks but are more concerned about an emotional connection. They are attracted to loyalty. A woman wants to know you only have eyes for her. This does not mean she expects you to never look at another woman, but she needs to know you only want to be with her. She needs to know that you are loyal to her, you cherish her, and will be there for her. Let her know you desire her physically and emotionally.
Communication is very important to women. She needs to feel heard to feel connected. She will bond with you if she feels like you are taking an interest in her thoughts, concerns, and matters that are important to her. Remember, her attraction starts with feeling emotionally connected and safe and then moves to a more physical attraction.
We are different and this isn't going to change! To understand more about why men and women are different, I encourage you to ready my blog: It all starts in the brain.
We cannot change these differences so let's learn to work with them to create amazing, satisfying, and passionate relationships.
Lori Ann Davis, MA, CRS
Certified Relationship Specialist
704-999-1781