Is 1:1 coaching right for you?
Using the services of a relationship coach can be a life changing experience. 
You can have the relationship of your dreams but you need to do things differently than you have been. It starts by seeking help. Let me help you transform your life by transforming your relationships! I will provide you with insights and secrets from my personal experiences, proven tools, tips and techniques that create fast results. I will motivate you, inspire you, teach you, and coach you every step of the way.
Too often self-help becomes shelf-help. Don't let this happen to you. 
I offer a 3 month package and a 1 year package.
_______________________________________________________________________
Secrets to Successful Dating: Ready for Love Package : 3 Months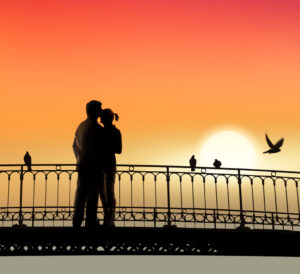 There is a better way to date that will not leave you frustrated, confused, overwhelmed, exhausted, or intimidated.
I was single not that long ago and wondered not only how to get back out there dating, but also if there was someone out there for me. I had been married for 28 years and had no idea how to get back into the dating world. The good news is there is hope. I learned the secrets to successful dating and am excited to share them with you. I am now happily married once again and want to help you find that someone special!
In this program you will learn how to:
Attract someone worthwhile who wants to be in a relationship
Overcome dating anxiety and not second guess yourself
Understand the opposite sex
Ask the right questions to determine if you are truly compatible with someone
Master the do's and don'ts of dating etiquette
Flirt and become learn how to get that second date
Find someone without settling
This is a 3 month 1:1 coaching program that is individualized to meet your needs.
In addition 1:1 coaching, you also receive:
A copy of my book, Unmasking Secretes to Unstoppable Relationships: How to Find, Keep and Renew Love and Passion in Your Life
A workbook
VIP access to me in between sessions via email or texting
Learn how to use EFT to help you overcome blocks and challenges along the way
Contact me today to schedule a free strategy session to see if this program is right for you or call me at 704-999-1781.
What others have to say:
Through your effective coaching, I was able to "tap" into one of my greatest resources – me – and discover what I need to be in a successful, healthy, loving, respectful, mutually beneficial, happy, peaceful, long-term relationship. I believe this type of coaching is crucial and I wish I had it as I was coming of age. Guess there's is no time like the present! You helped me to see patterns and understand why those patterns existed, if I needed to get rid of them, build them, or try a new approach, which was super important to me. Thank you again, Lori!

_______________________________________________________________

Lori has been my guide on my journey to meet and grow a relationship with the love of my life. She has seen me through growth and change, stretching comfort zones, expressing my joys and challenges in writing and out loud. A vibrant cheerleader, she has helped me to put down the self-deprecating thoughts and replace them with those that empower me. I have had dates and almost dates. I have let love in an open door and set boundaries that were self-preserving. I have felt frustrated and triumphant.
-Edie
___________________________________________________________________
Lori has been an incredible coach helping me along the way in a thousand and one ways. Helping me with the little things that need tweaking, the more philosophical and spiritual components of life that I am living into. Thank you for the investment you have made in me. I am meeting incredible people, as well as not so incredible ones, but am able to keep a sense of humor about it. I have reached a mile marker in the direction in my life.
_______________________________________________________________________
A Year for You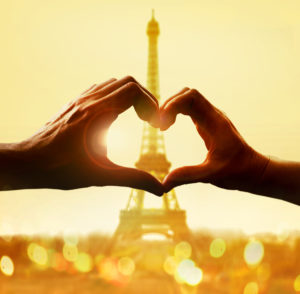 Are you frustrated with dating all the wrong people?
Are you overwhelmed and exhausted dating and not meeting quality men or women?
Do you want to find a good partner without having to settle?
Want to find love but too scared to date?
Make this your year to change your life and find the love of your life.
A year for you is a simple proven system for creating a life you love with a partner you love.
I created and used this system myself to create a life I love with a partner that is perfect for me. I also use this with my clients to help them create their dream lives. A Year for You was developed and refined from 30 years of study, working with clients, and my own personal journey.
The difference between those who create the life they love with the partner they love and those who don't is support and guidance along the way. You can read books, listen to podcasts, and move from one learning platform to another. All this might be good information but without implementation and support, self-help can easily become shelf help.
Where are you now on your journey? Are you stuck, frustrated, unhappy, about ready to give up?
Give yourself the ultimate gift: A year of personalized coaching.
Program:
Design your dream life
Learn to create by design not default.
Discover your blocks and barriers
Learn tools to help you easily move beyond where you are to where you want to be.
Forgiveness
Clear the past so it no longer haunts you.
The past is no indicator of future unless you let it.
Become a match for your dream life and partner
Tap into your worthiness.
Makeover from the inside out
Dealing with Fear/Doubt/Obstacles
This is where most people give up and don't use what they learn.
Gain tools and support to get over the gap from where you are to where you want to be.
Men and Women are different
Learn how to not only understand but appreciate the differences.
Learn how to become the top 10% of the dating pool to attract your ideal partner.
Tap into your feminine energy.
Dealing with Failure/Disappointment
Along your journey there will be failures and disappointments.
Don't let these derail you.
Happily Ever After
It is possible but only if you have the relationship skills necessary to thrive.
Learn what it takes to create and maintain an Unstoppable Relationship full of love and passion.
During this year, you will not only find love but learn to keep it. Finding your partner is only the beginning. You need to know how to build a solid, sustainable relationship that lasts.
This Program is individualized to meet your specific needs. You have not only scheduled sessions but also VIP access to me for one year which includes unlimited email and texting support between sessions.
Optional: VIP Day can be added to the package
Program is guaranteed to work.
Contact me today to schedule a free strategy session to see if this program is right for you or contact me at 704-999-1781. I only take a limited number of clients per year. Are you going to be one of them?
What others have to say:
My year with Lori is the best gift I have ever given myself. When we started working together, I was feeling hopeless and had given up on dating. Having her guidance and support gave me the hope to begin again. She gave me the tools I needed and the essential support along the way to find the love of my life. Life is so different now because of the year I spent with Lori as my coach.